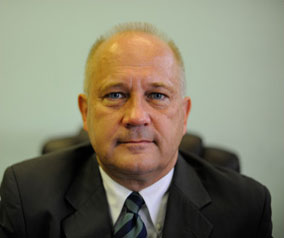 A partner at O'Brien Solomon LLP in Fort Lauderdale, Vincent focuses on commercial, insurance, marine, rail, and motor carrier transportation law, from pre-trial litigation through trial and appeal. Examples of his experience include cargo and through transportation claims, investigation and defense of death and personal injury claims, insurance coverage disputes, salvage claims, products liability litigation, collisions and allisions, contract and charter party disputes, enforcement of maritime liens and ships mortgages, commercial litigation and drafting of corporate and commercial agreements.
Mr. O'Brien graduated from Virginia Commonwealth University (B.S., cum laude, 1981) and Rutgers University School of Law (J.D., with honors, 1990). He was admitted to the Pennsylvania and New Jersey bars and the United States District Court for New Jersey in 1990. Mr. O'Brien was admitted to the Florida Bar in 1993, and is admitted to practice before the United States District Courts for the Southern and Middle Districts of Florida. In addition, he has been a licensed certified public accountant in both New Jersey and Florida.
Mr. O'Brien is a member of the Florida and Dade County Bar Associations and the Fort Lauderdale Mariners Club, where he is a past member of the Board of Directors and Chairman of the Fort Lauderdale Mariners Club Seminar Committee.